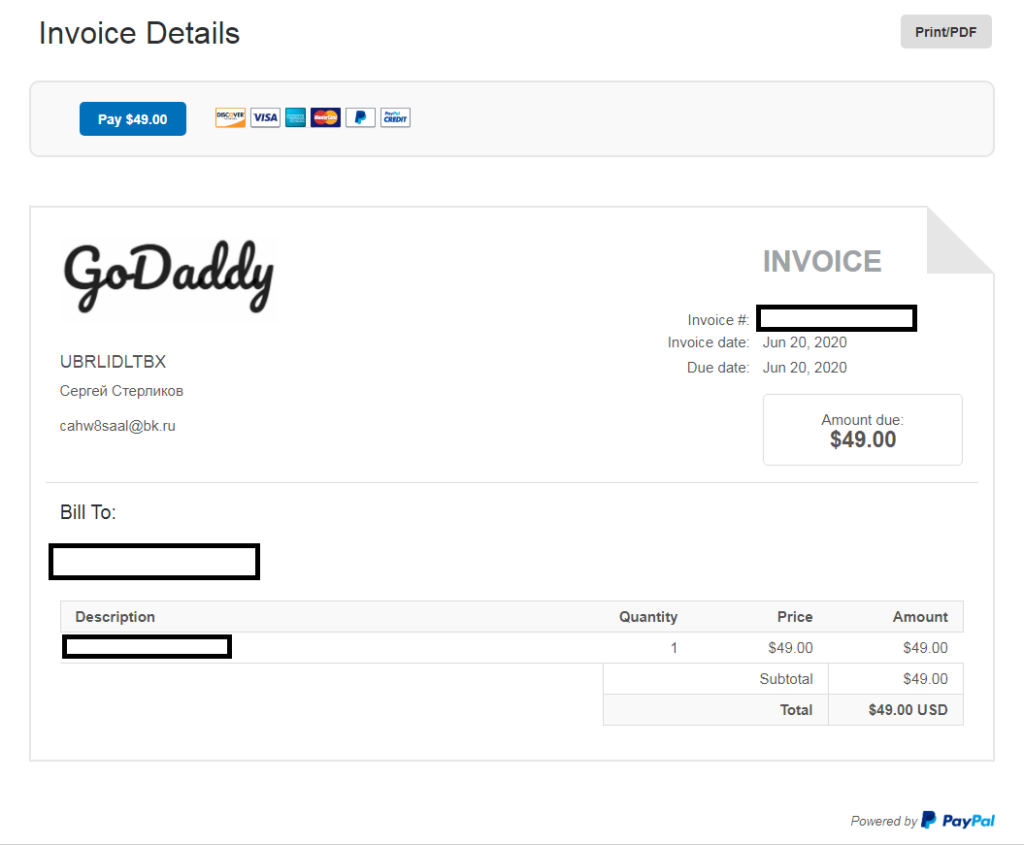 Be sure to watch out for Russian phishing scams. This one in particular has sent fake invoices to an administrative email address through PayPal (as seen in screenshot) and also sent through the postal service. They most likely get your information from somewhere in GoDaddy's systems and then pose as GoDaddy itself to try to get money out of you, or even use the payment information to steal your identity.
In this example, you can see that the GoDaddy image they used through the PayPal invoice is not the actual GoDaddy logo. Then below that, you can see that the person sending the invoice is obviously Russian. Make sure you don't use PayPal for paying ANYTHING without confirming with the actual source first.
If you've gotten a fake invoice through PayPal, forward them the email to spoof@paypal.com and they'll investigate it for you.